Having started in 2006 providing audio production to the festival market, EPS has grown to provide full bespoke technical production for all kinds of events.
Whether acting as a rental house for cross hire of technical production equipment to other industry providers or delivering turnkey production to an end customer such as a festival, conference or theatre show, our warehouse team ensure that standards are maintained to the highest level through our rigorous prep and de-prep procedures and checks. We don't offer dry hire outside the industry, and so can ensure our equipment is well looked after. With dedicated warehouse and site technicians, we have an enviable team of technical specialists with a 'can do' attitude.
Our Process
On first contact with EPS our team will discuss with you how best to achieve your vision, whether it is a simple audio presentation system or the complete production for a theatre show or festival. From your project brief, we will produce an equipment specification and proposal for your approval. Once the specification is approved, a quotation is produced. After being accepted the job moves to the Operations team for detailed checks and supporting documents and then forwarded to the warehouse for preparation.
Customers
Streaming
Whether from our fully featured on-site broadcast studio 'The Oxfordshire Broadcast Barn', from your premises or from a third party location such as a hotel ballroom, EPS have successfully streamed virtual and hybrid events to worldwide audiences.
Our extensive stocks of Blackmagic Design broadcast video equipment provide us with the facility to ingest, record and broadcast 4K quality TV. From TV-style 'morning shows' to live music or DJ events, we have your needs covered, and can provide all the broadcast, AV, sound and lighting equipment from our in-house rental stocks.
Audio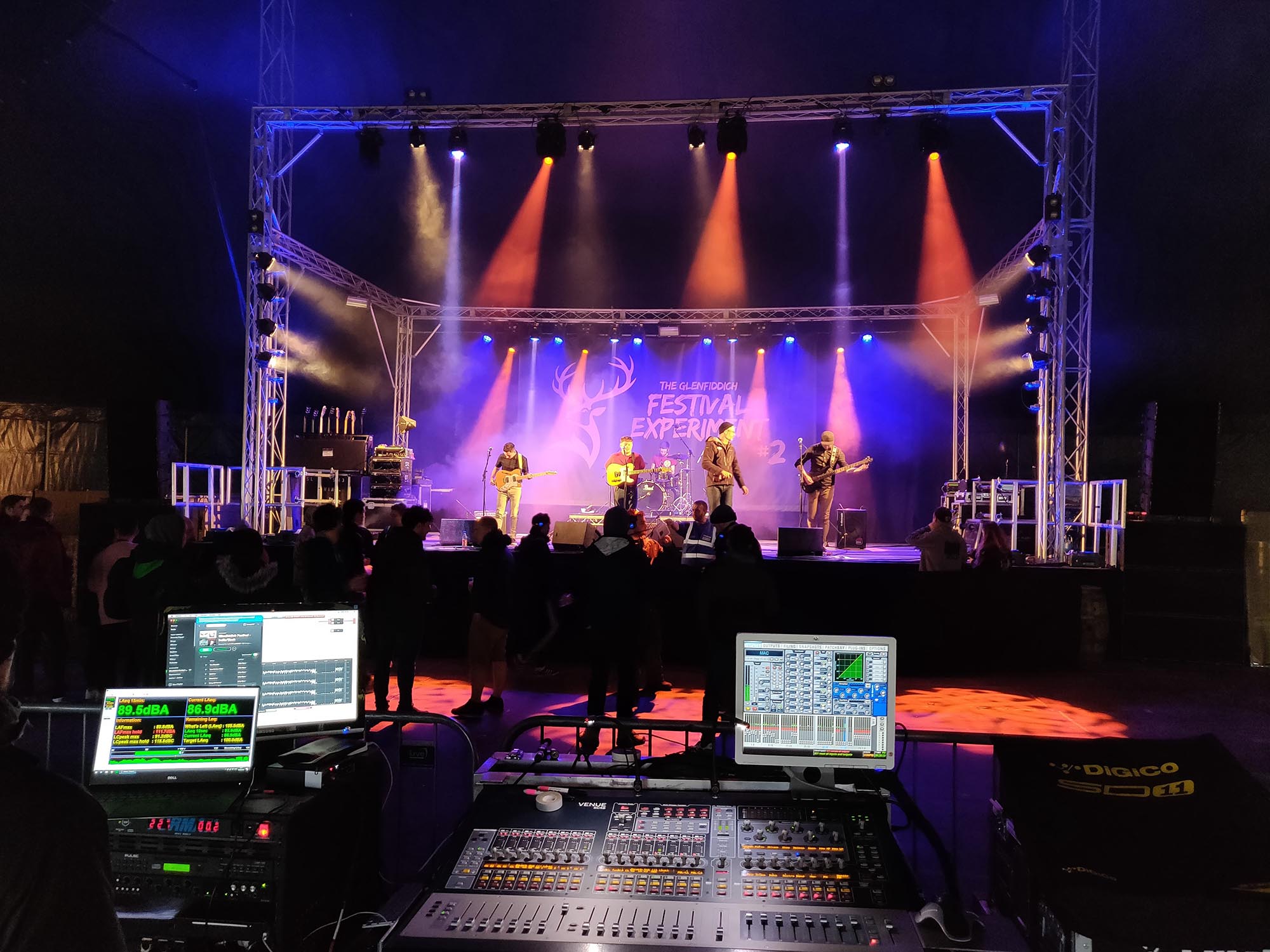 Having begun as an audio production company, this remains a major focus for EPS. With a history of investing in high quality brands in 2019 EPS was proud to become NEXO Rental Partner, enabling our customers to benefit from NEXO's comprehensive range of speaker systems, control and amplification. Our NEXO inventory includes Geo M6 and M12 line arrays; P+, ID and PS series point source speakers; and DTD processors and NXAMP powered controllers. We were proud to be one of the first to invest in NEXO's award winning P12 point source speaker / monitor wedge.
Alongside our NEXO equipment, we stock industry favourite brands such as Midas and Yamaha digital mixing consoles; Sennheiser wireless systems; DPA microphones.
Lighting
From our extensive stocks of generic fixtures suited to a theatre show, to more unusual 360 degree LED fixtures, we have an enviable inventory allowing us to provide the look to suit your event. Our stock of around 50 moving lights, 50 LED battens, and over 100 generics makes us one of the most versatile lighting suppliers in the area. With in-house lighting design facilities and a programming room, touring lighting designers are welcome to join us during their pre-production stages to ensure their show's quality is maintained.
Brands include ChamSys and ETC control; Avolites dimming; Martin Professional, Chauvet Professional, Prolights, ETC and ADJ fixtures.
Staging
Our staging element of choice is Prolyte Litedeck in a variety of sizes, from 4' x 2' to 8' x 4'. With years of experience building stages indoors, in fields and even in ponds, our structures teams can interpret your needs and offer the most appropriate solution, no matter the terrain.
Power Distribution, Site Lighting & Accessories
From 13A domestic cabling up to PowerLock, our extensive stock allows us to provide temporary power for all sizes of events, with sign off under BS7909. With large stocks of matching, generic power distribution boards (distros), setting up a complete festival power package is simplified and more efficient.
Our kilometres of festoon lighting remain a firm favourite over the summer season whether with LED or incandescent lamps, and high power IP-rated LED fixtures uplighting buildings and trees never goes out of fashion!
Don't forget to order your cable ramp at the same time!
Audio Visual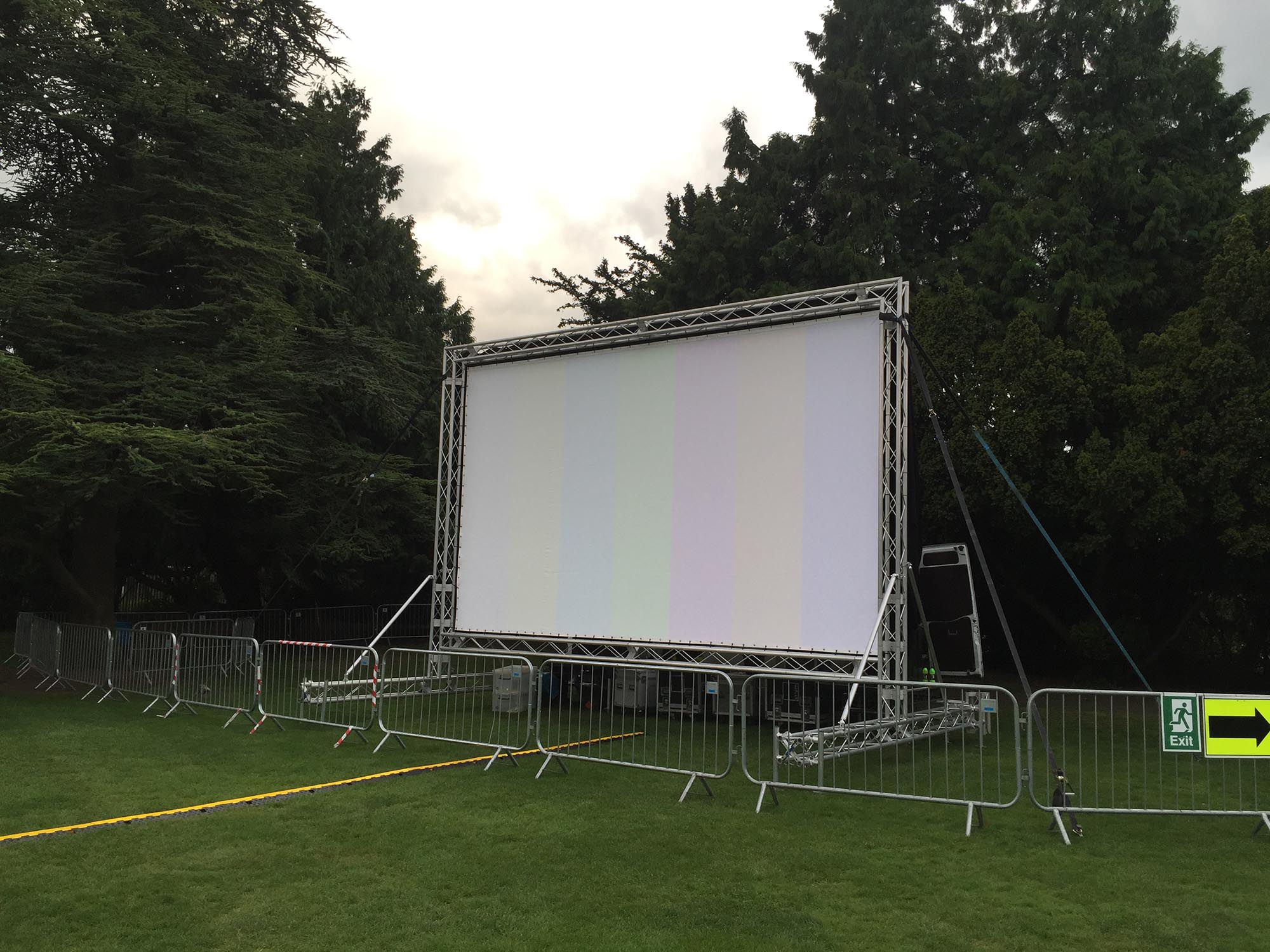 LED screens, video walls and large scale projection is all in a days work for the technicians at EPS. Live camera feeds, presentations and video streams can be incorporated into your event, with our engineers taking control of the feeds and working to produce a coherent and seamless keynote or production.
AV control equipment brands include Blackmagic Design and Sharp
Custom Set Design and Build
With a 3,000 sqft workshop and pre-build space, and experienced set designers in-house, EPS has long been supplying custom sets and elements for theatre and corporate events. Utilising generic 8' x 4' flats from stock and custom fabricating other elements to order, we can take your vision and translate it to reality. Whether you are trying to recreate the feel and aesthetic of one venue in another, need a temporary sales space within a trade show, or an awe-inspiring projection mapped wall for your conference, EPS will ensure you get the result you want.